---
Foilex Skimmer & Pump Systems have been delivered to oil companies, coast guards, port authorities, clean-up contractors, etc. in more then 40 countries world wide. About 90 percent of the total sales are in markets outside Sweden.
Our Skimmers & Pumps are also sold directly to other manufacturers (OEM-sales) for fixed installations in various types of oil combating vessels or skimmer systems.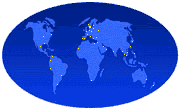 Agent Net
Sales is conducted through our Sales & Marketing Department in co-operation with our international Agent Net.
The net covers most countries in Western Europe but also Eastern Europe, Africa, South East Asia, the Middle East, North America and South America.
Other Markets
In countries with no representation, Foilex will conduct sales either directly or through non exclusive agents on case to case basis.
Our Sales & Marketing Department is constantly searching for suitable agents or distributors in countries in which we are not yet represented.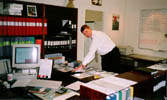 Sales and Marketing Department
The Sales & Marketing Department at Foilex Head Office supports and acts as an additional resource for our agents and other representatives in the co-ordination of their national sales and marketing activities.

Contact us at the Sales & Marketing Department for more information:
Foilex Engineering AB
Säterigatan 25
417 64 Göteborg, SWEDEN
Phone: +46-31 222525
E-mail: info@foilex.com
---
www.foilex.com